Three of my very dear friends are Genevieve, Marguerite, and Aimee from
The Three Spinsters
.
Earlier this month we had a lovely soiree, which included clothing that has been out of fashion for at least 100 years*, a dip in the pond, and stories around the campfire.
*they included that lovely bit in the invitation, which gave me much amusement!
One afternoon, while lounging on the grass doing handwork, we happened on the idea of imitating a painting. In essence, finding a painting with four girls in it, making the dresses, and posing for a replica photograph. I have seen it done very well before with
Portrait of the Empress Eugenie Surrounded by her Maids of Honor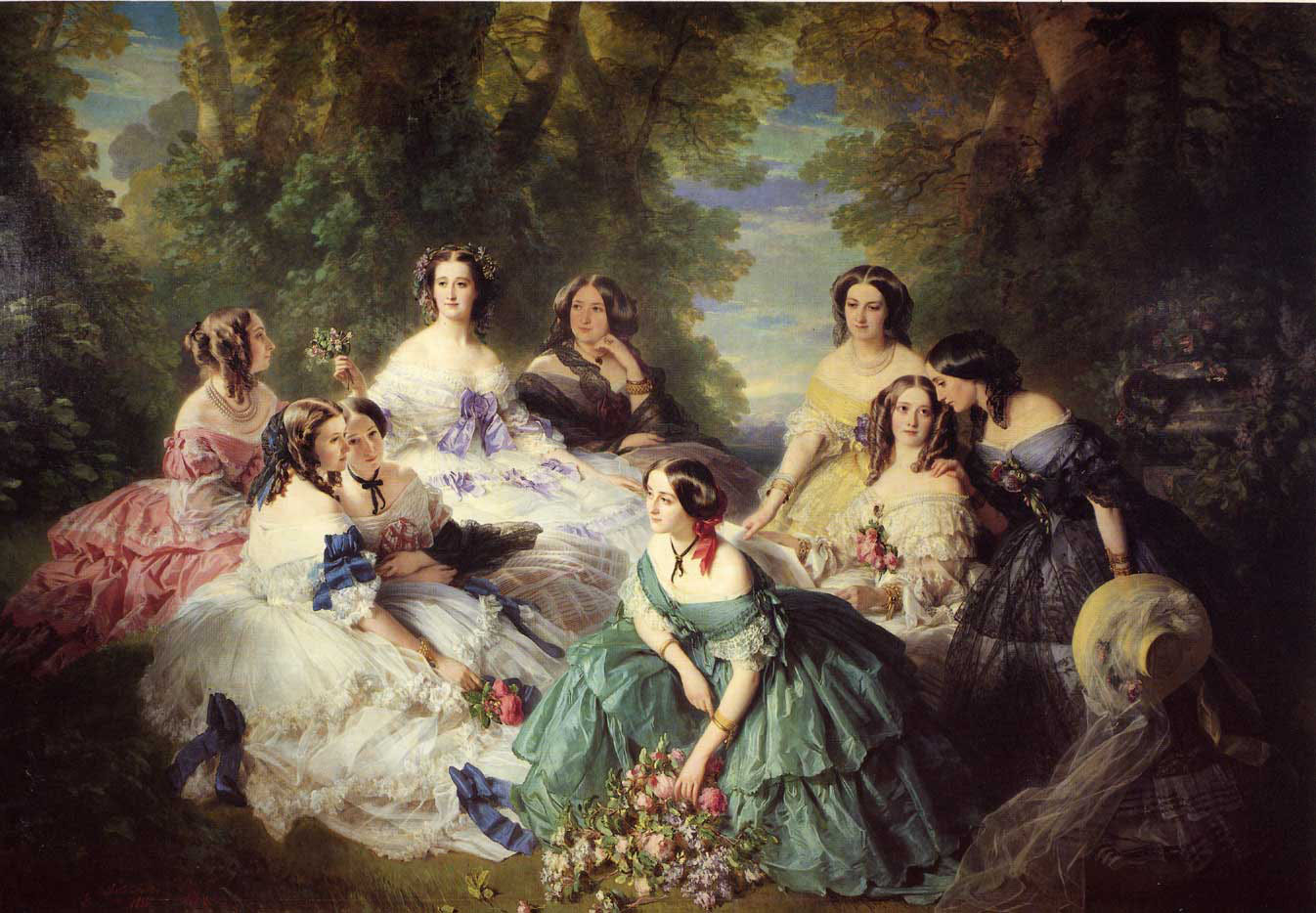 Picture from demodecoture.com
Picture from mauicroquetclub.org
So, the T.S.S. and I are on the lookout for paintings with four girls. The only one I have found so far is below. It is a little dull, with three matching dresses and one black one, but Jeb could even have a part in it!
Oh the fun we will have!